MATER Beauty in the Media
MATER Beauty love is spreading through the world. As seen in...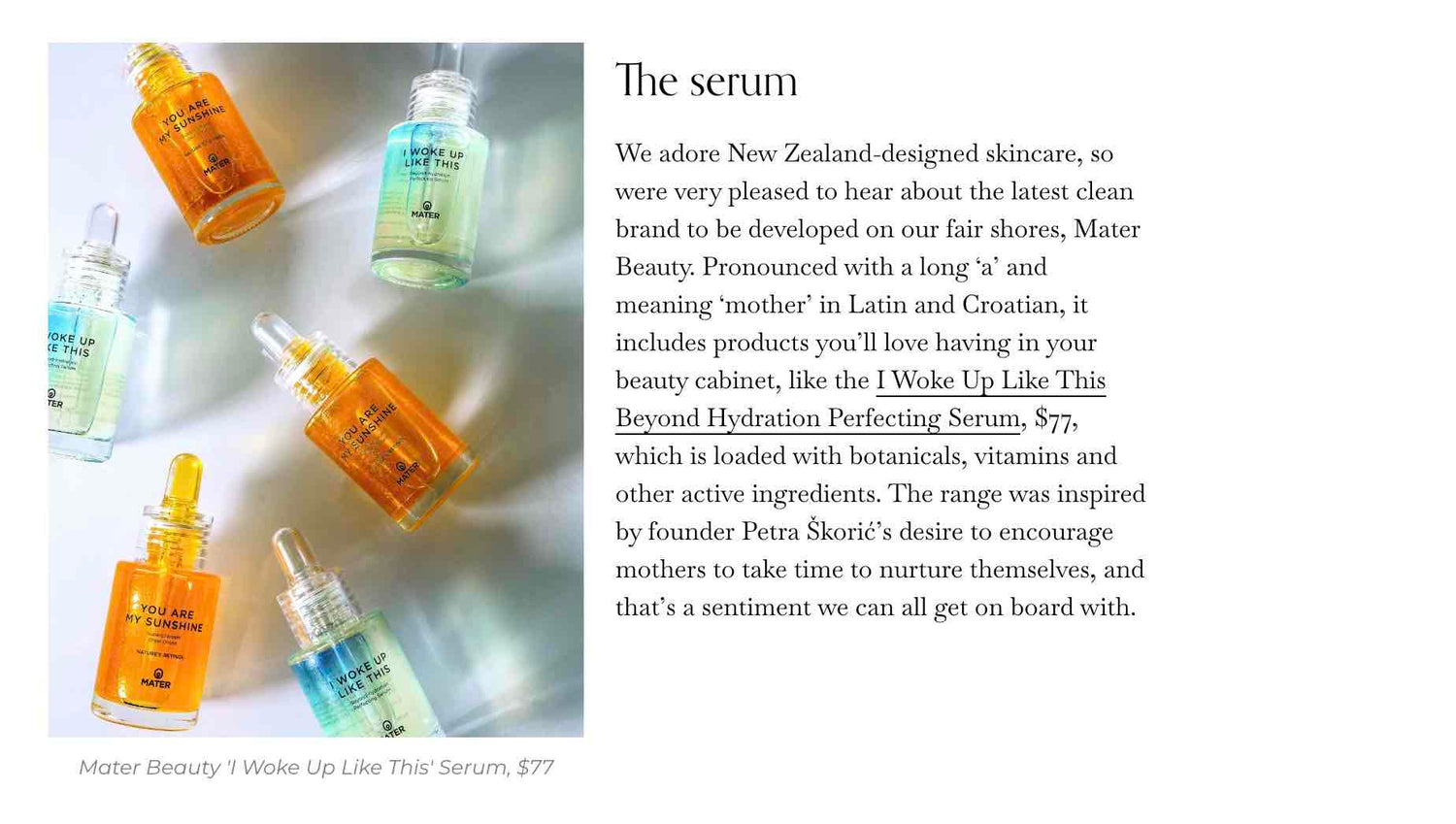 Fashion Quarterly
12 beauty new releases you should have on your radar by now: The serum
- 7 Jun 2023
Read on FQ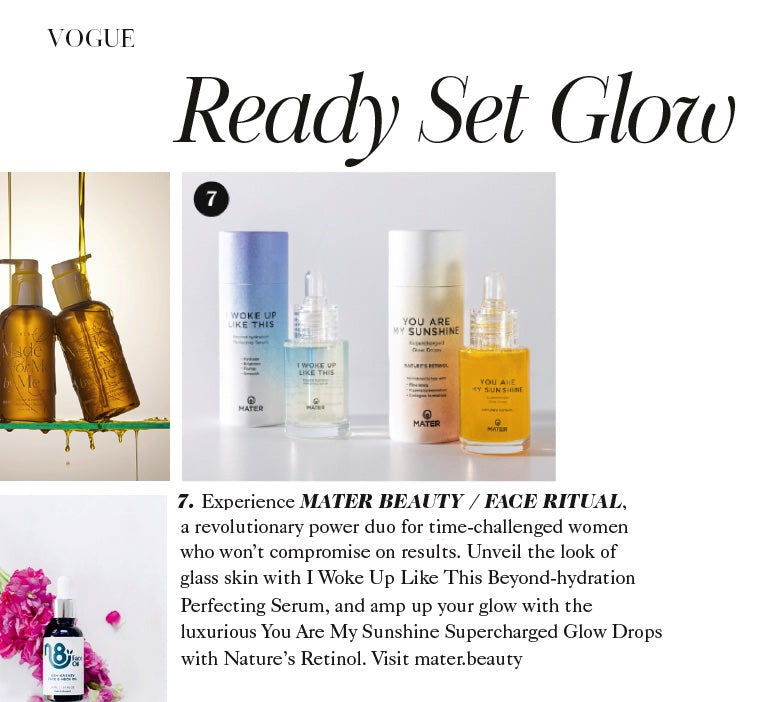 VOGUE
The MATER Beauty / FACE Ritual - I WOKE UP LIKE THIS Beyond-hydration Perfecting Serum + YOU ARE MY SUNSHINE Supercharged Glow Drops feature in June 2023 edition of British VOGUE.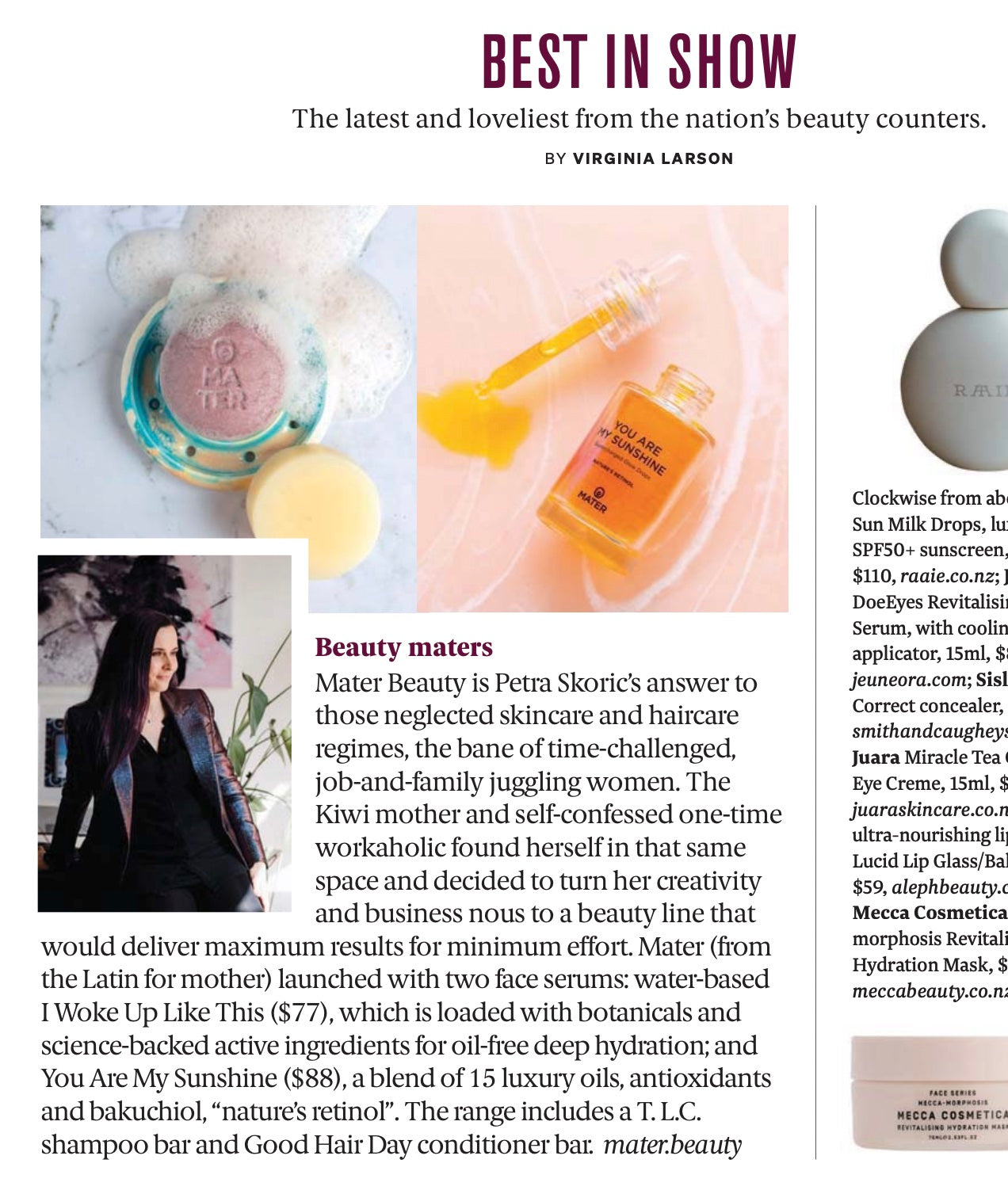 Air New Zealand KIA ORA Magazine
MATER Beauty features in Air New Zealand's inflight Kia Ora magazine's April 2023 issue.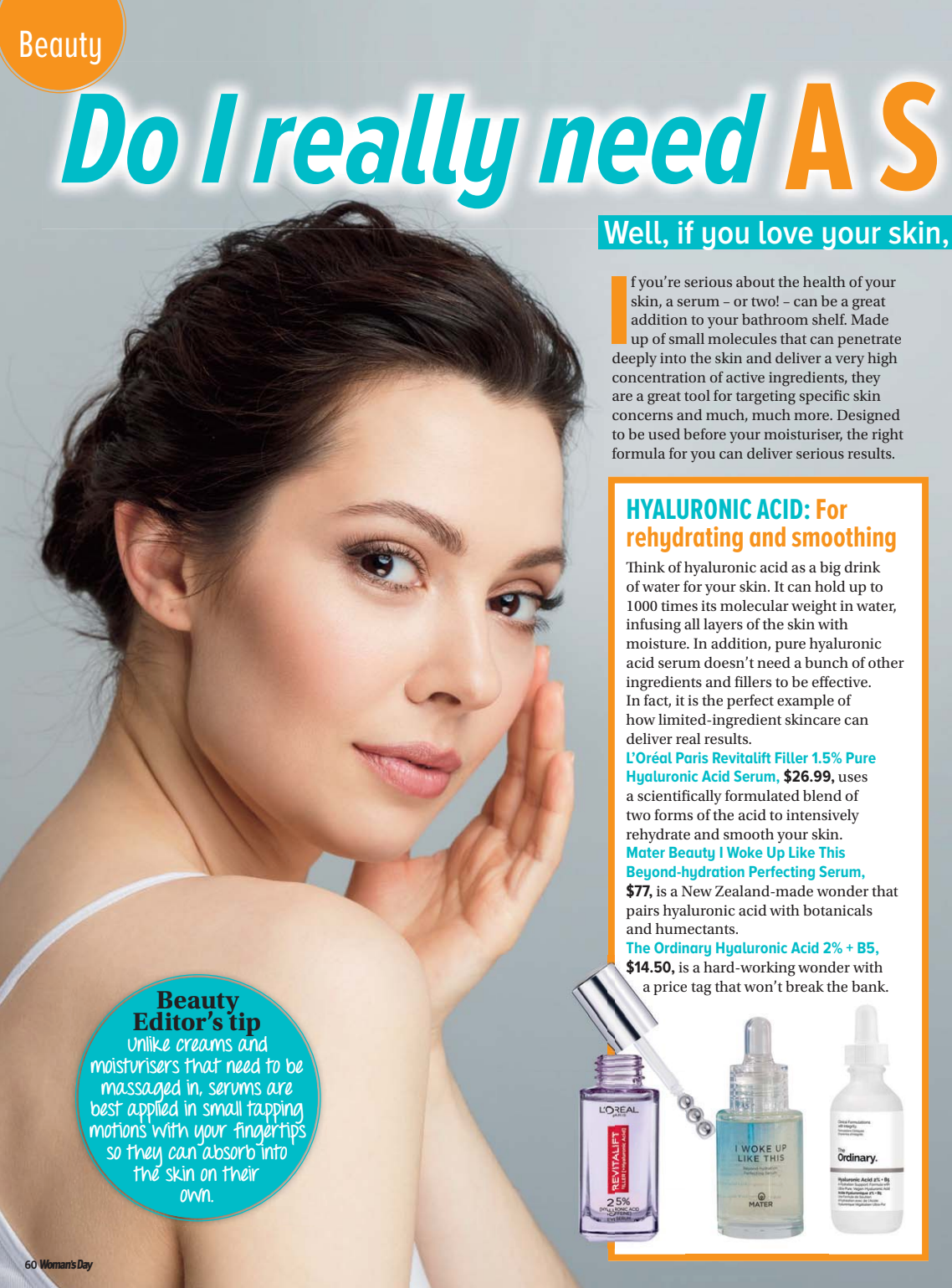 NZ Woman's Day
New Zealand's #1 Weekly Magazine featured I WOKE UP LIKE THIS Beyond-hydration Perfecting Serum. In addition to Hyaluronic Acid, this serum also includes a powerful blend of other actives to assist with:
✨ Minimising and refining pores
⚡️ Increasing brightness + reducing hyperpigmentation
💪 Strengthening the skin barrier
🪩 Regulating sebum production
🕊 Anti-inflammation & soothing
🧱 Increased collagen production
🔮 Smoother firmer skin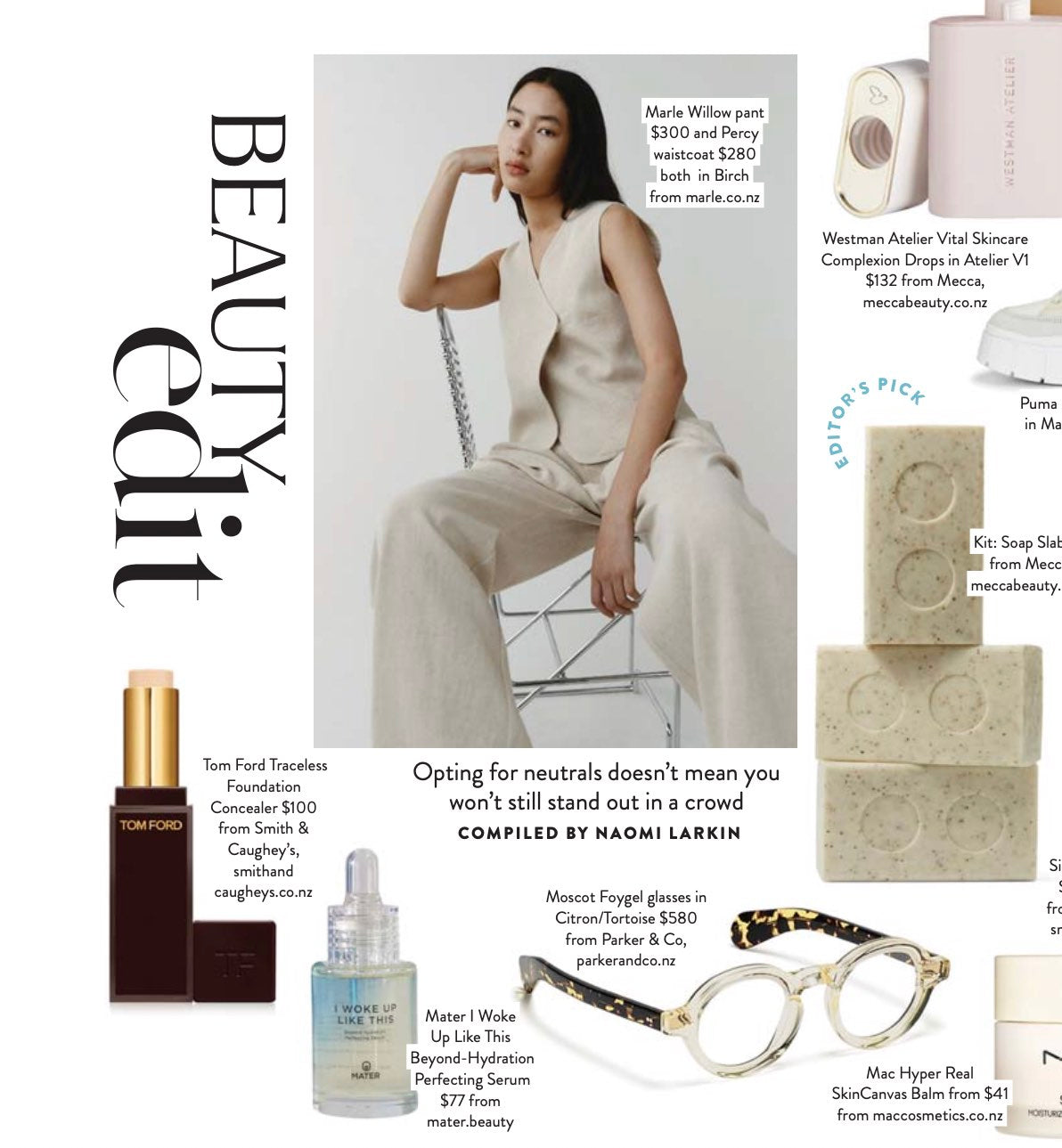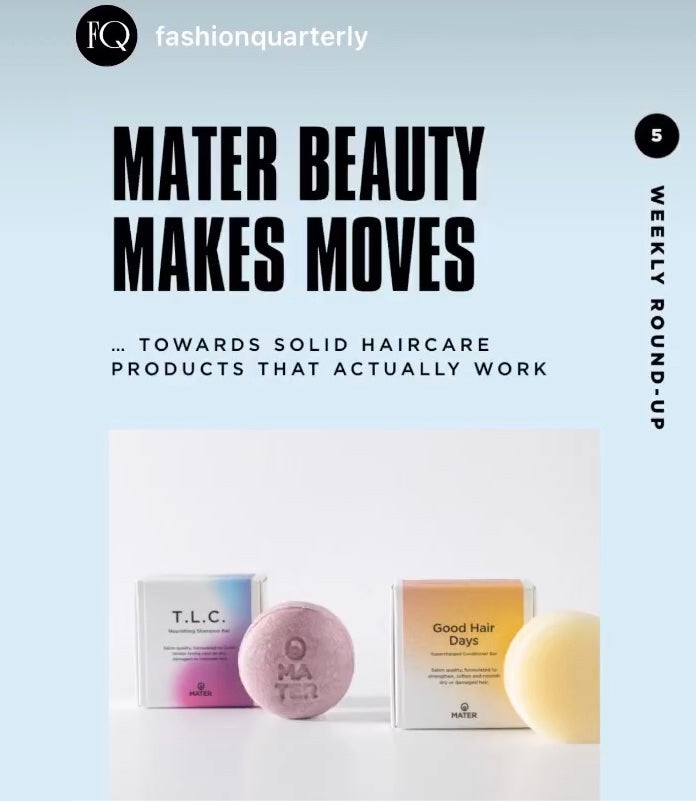 Fashion Quarterly's 5 things we love this week
The / HAIR Ritual T.L.C. Shampoo Bar and Good Hair Days Conditioner Bar feature in FQ's famous '5 things we love this week' on 30 March, 2023.
Read here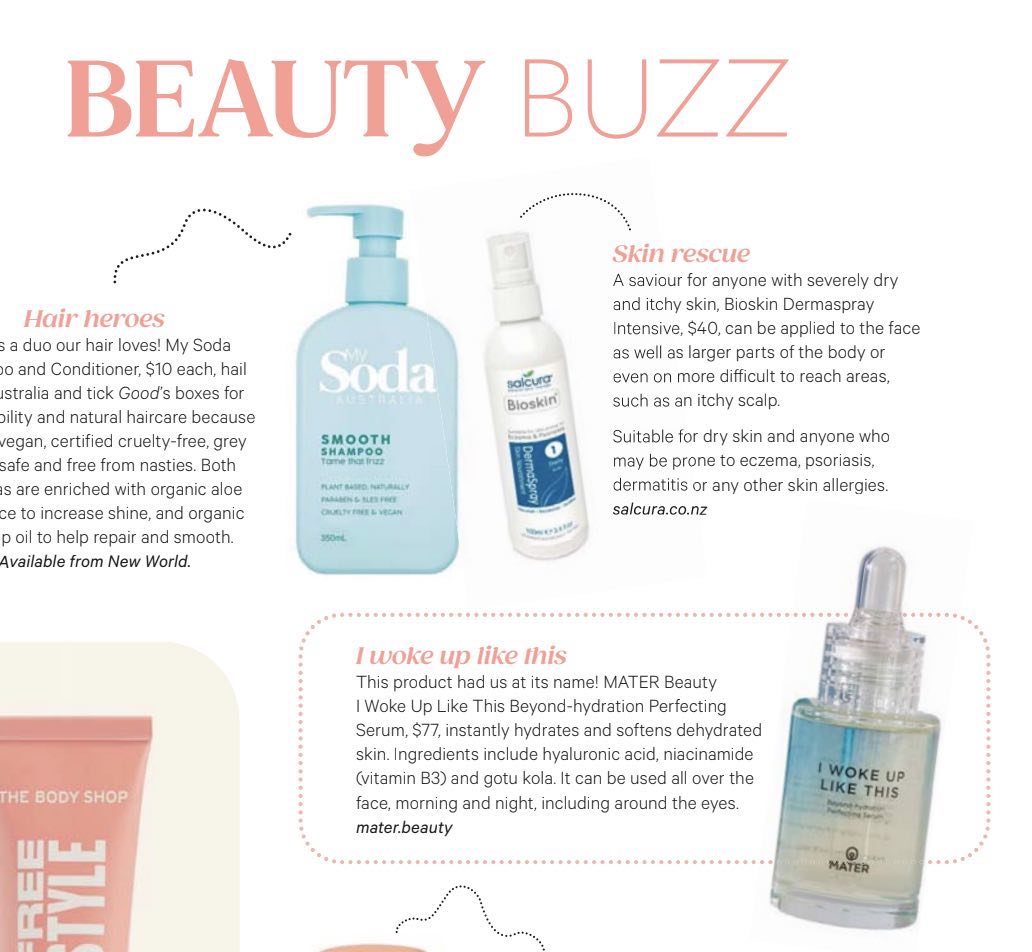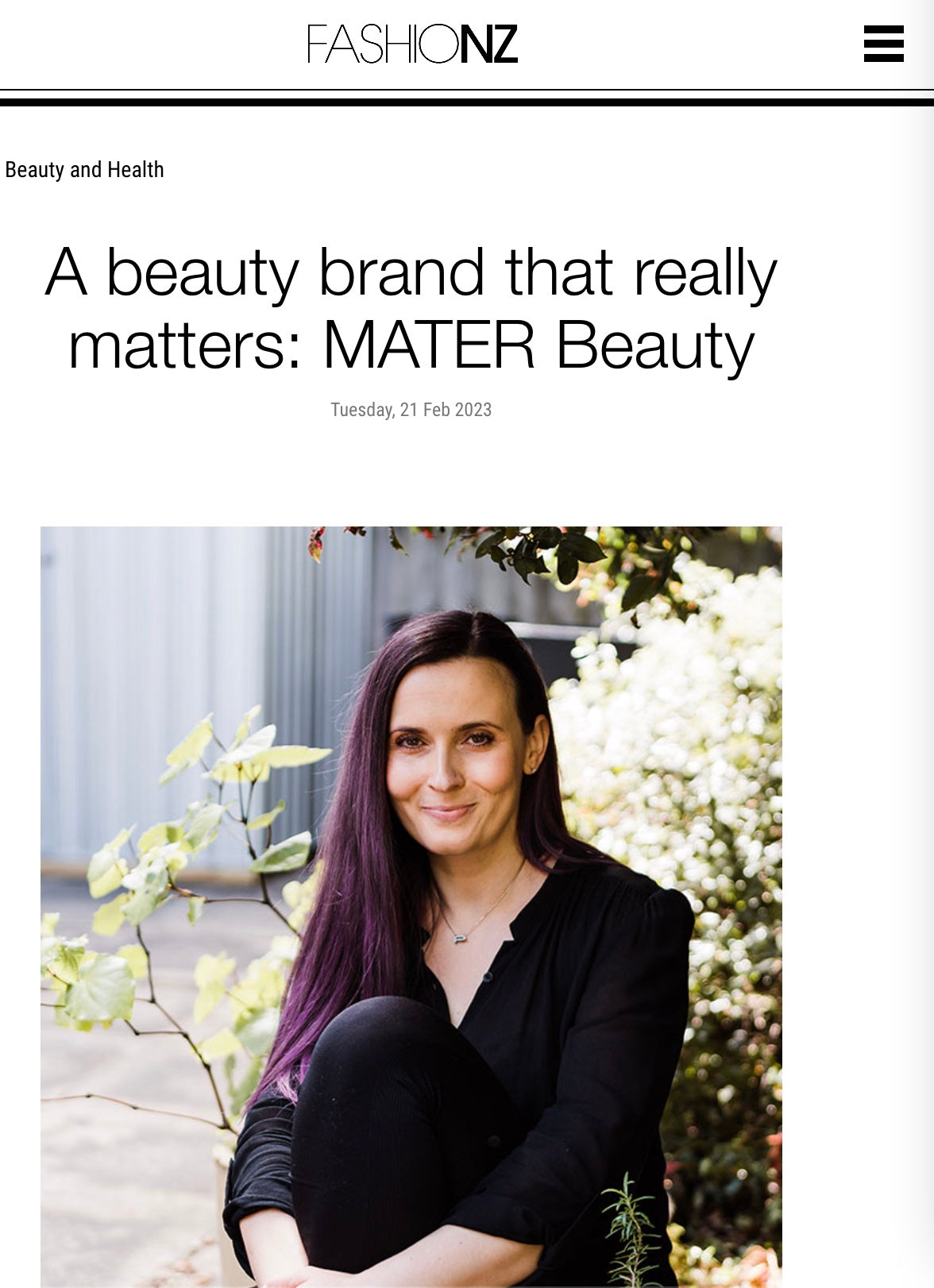 FashioNZ.co.nz
"A carefully curated collection of bespoke formulations, offering a perfect balance of botanicals and actives, MATER Beauty is not only dedicated to the creation of skincare and haircare that delivers on its promises but there are also equally important layers of intent behind the brand.
The creative mind behind MATER Beauty, Petra Škorić, knows first-hand just how precious a commodity time is, so right from the outset, she has prioritised minimum effort for maximum results."
Read full article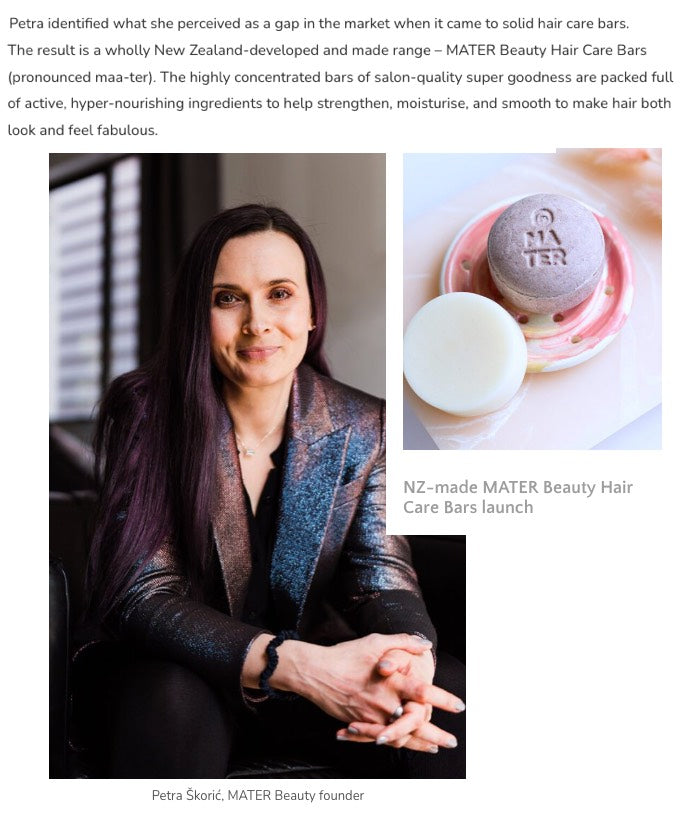 The Beauty Book
"MATER Beauty founder Petra Škorić understands the superhuman power of a good hair day. It was through her own dissatisfaction with trial and error using solid hair care bars that she decided to formulate her own."
Read full article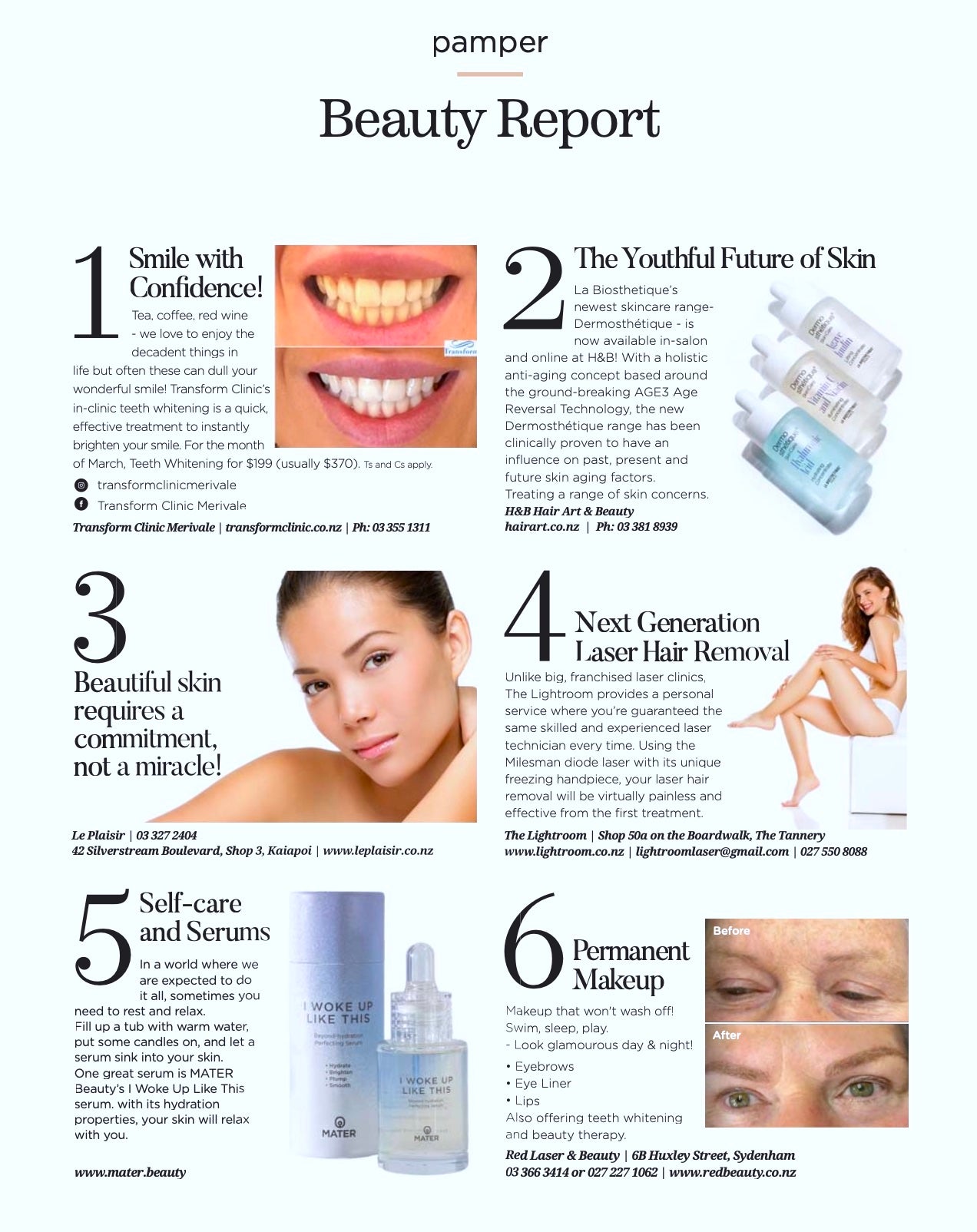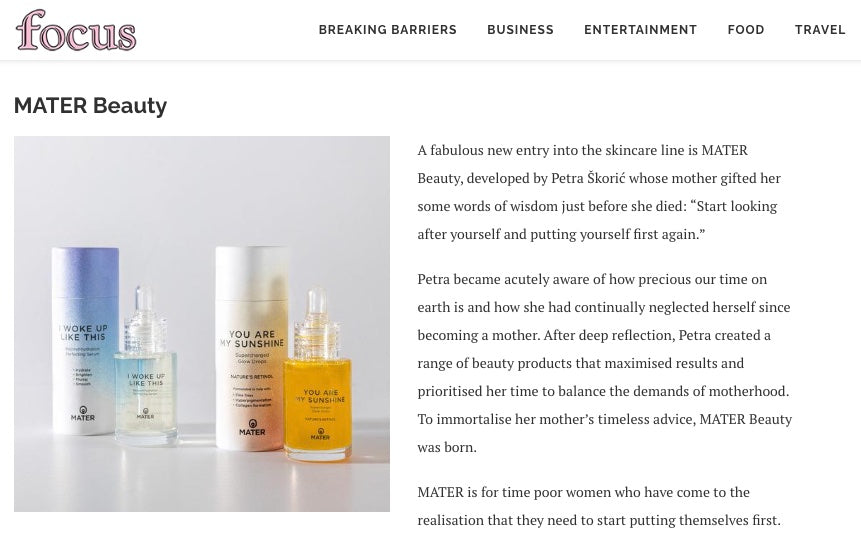 focus magazine
A feature in focus, an inspiring, motivating and entertaining online resource for women.
A fabulous new entry into the skincare line is MATER Beauty, developed by Petra Škorić whose mother gifted her some words of wisdom just before she died: "Start looking after yourself and putting yourself first again."
Read full article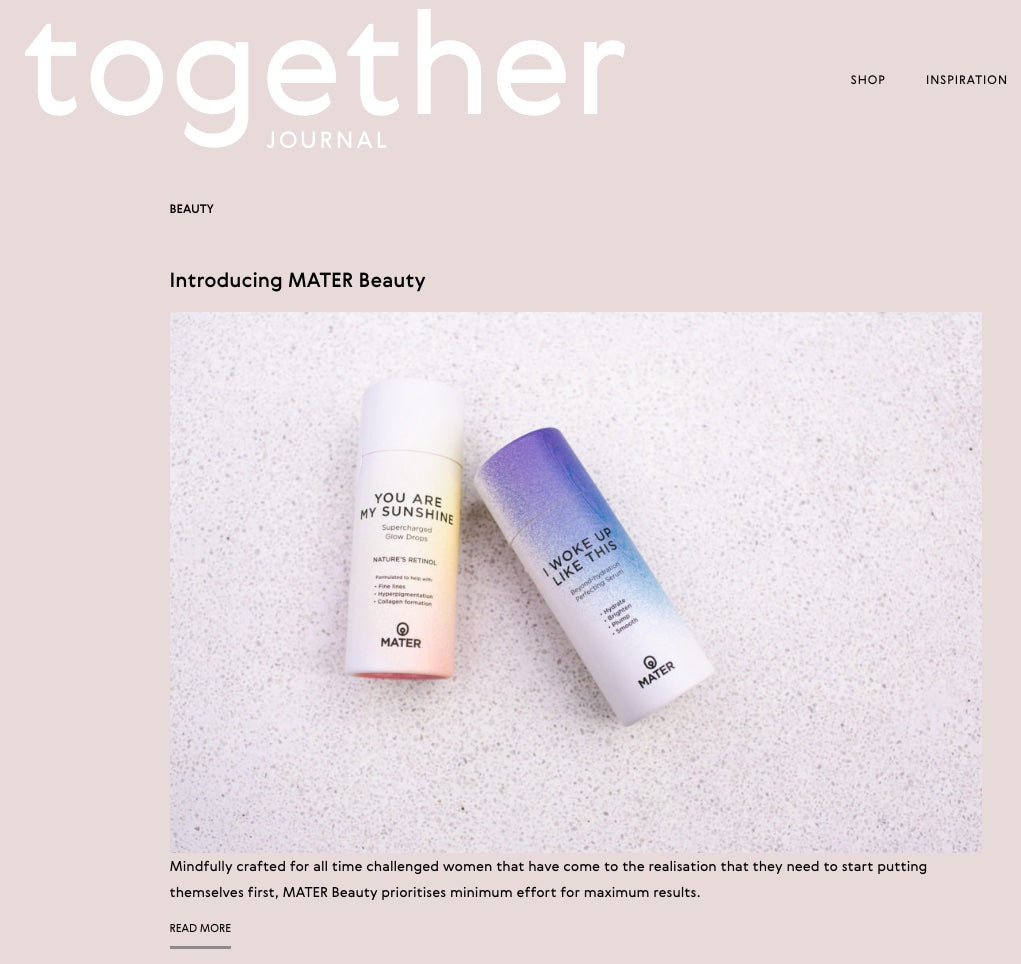 Together Journal 
Mindfully crafted for all time challenged women that have come to the realisation that they need to start putting themselves first, MATER Beauty prioritises minimum effort for maximum results.
The / FACE Ritual features in Together Journal.
Read full article